China Factory Regular Spangle Galvanized Steel Coil Gi Dx51d
Product Detail
Product Tags
1. What is hot dip galvanized steel coil.
Hot-dip galvanizing is to make the molten metal react with the iron matrix to produce an alloy layer, so that the matrix and the coating are combined. Hot-dip galvanizing is to pickle the steel parts first. In order to remove iron oxide on the surface of the steel parts, after pickling, it is cleaned in a tank of ammonium chloride or zinc chloride aqueous solution or a mixed aqueous solution of ammonium chloride and zinc chloride , and then sent to the hot dip coating tank. Hot-dip galvanizing has the advantages of uniform coating, strong adhesion and long service life.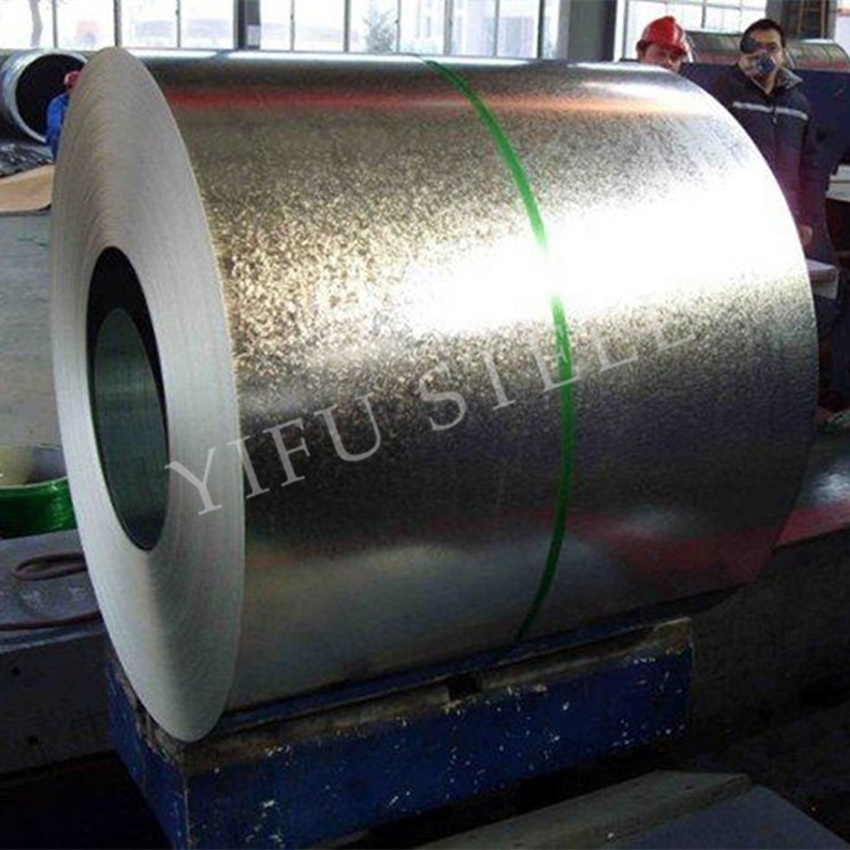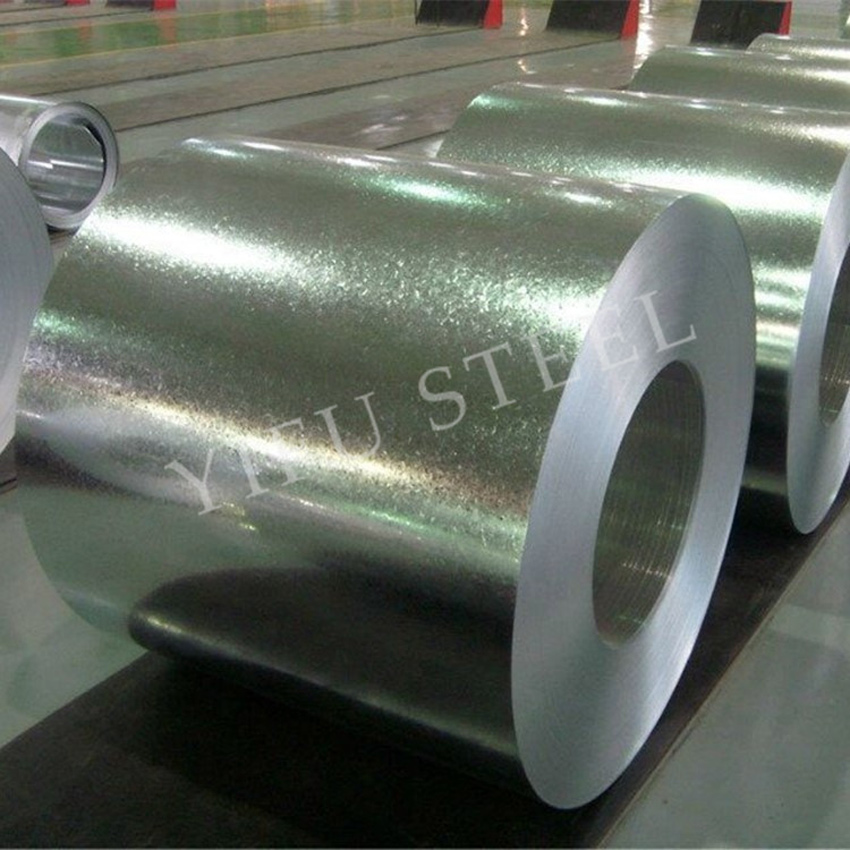 2. According the surface for galvanized steel sheet, there are big spangle,regular spangle, mini(small) spangle, zero spangle.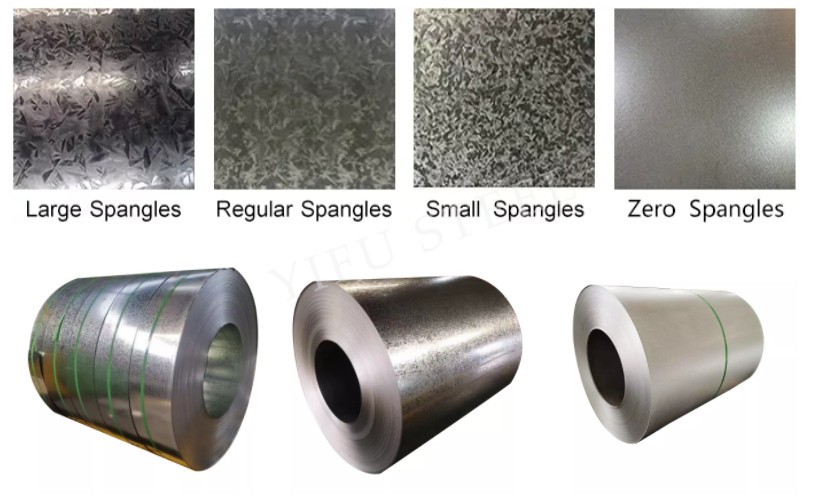 Hot rolled steel coil -------decoiler----entry accumulator----annealing furnace-----zinc pot----cooling tower---------air knife--------chromating------exit accumulator-----coiler --------galavanized steel coil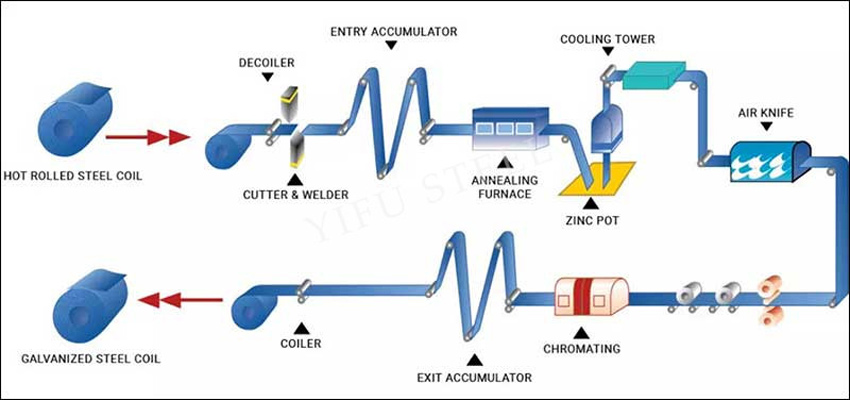 What Are Advantage of Galvanized Steel Coil
Because it is produced through applying Zn coat on both faces by hot dip process.It enjoys both the physical protective feature and electrochemical protective property of Zn.
Machinability. It can satisfy the processing requirements of rolling, Coiling and others processes alike.
Thermal resistance:Common HDG steel plate normally works under 230℃,and has its color changed at 250℃, however, galvanized steel plate can sustain the environment at 315℃ for long time.
High reflectivity:Reflection ability of heat and lights twice as much as those of hot-dip zinc steel sheet, and its reflectivity is more than 0.70, which isan ideal construction materials of saving energy.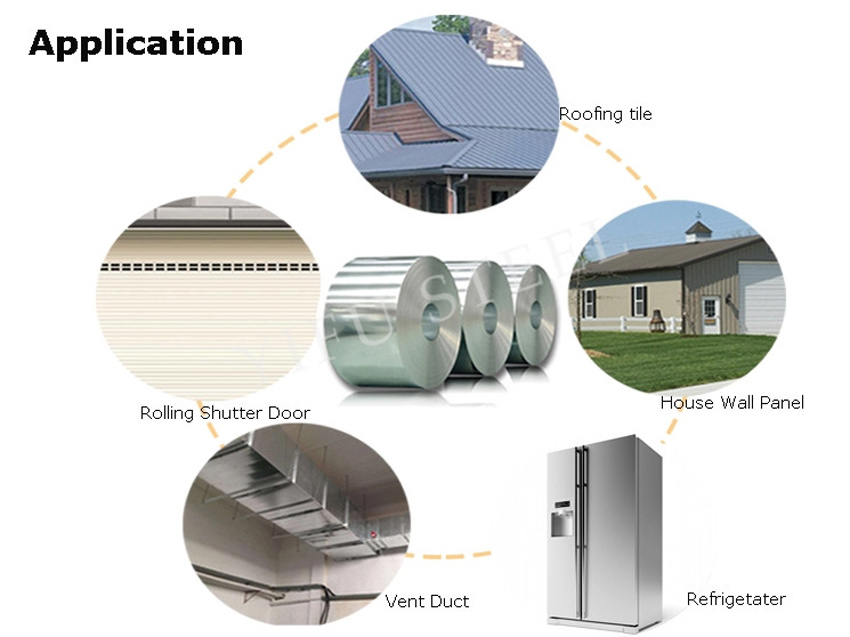 Offer different modes of transport depending on the customer's destination: rail transport and sea transport. Among them, sea transportation is more common. Load: The requirements of each shipping company are different, according to the requirements of each shipping company, strictly abide by the rules, loading , fixing products. Mark: Make and paste according to customer requirements.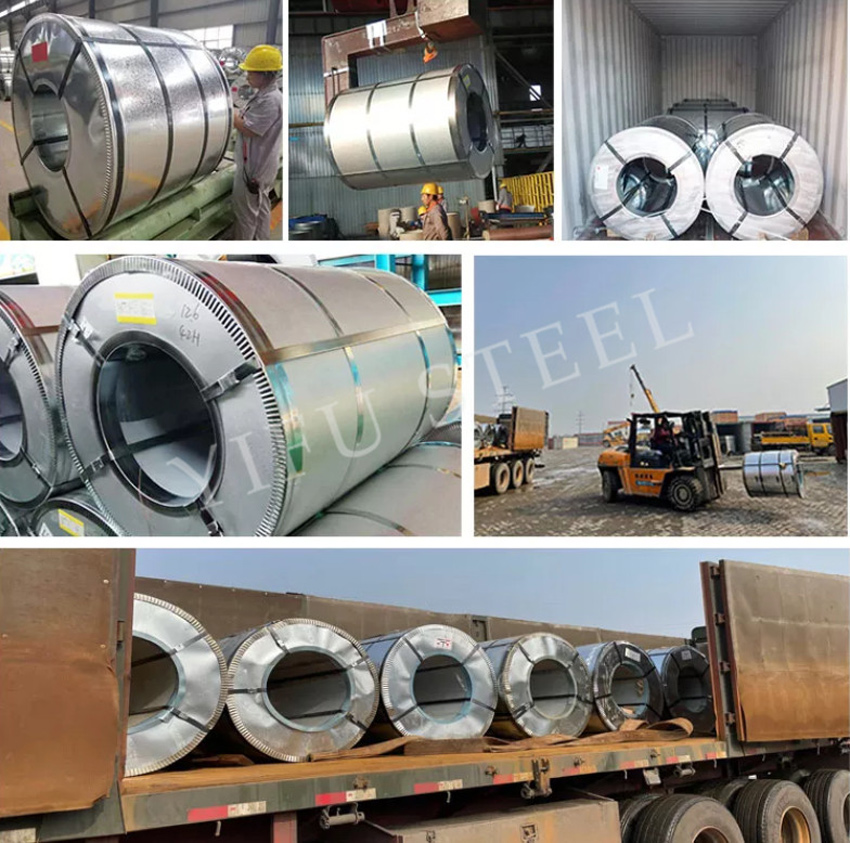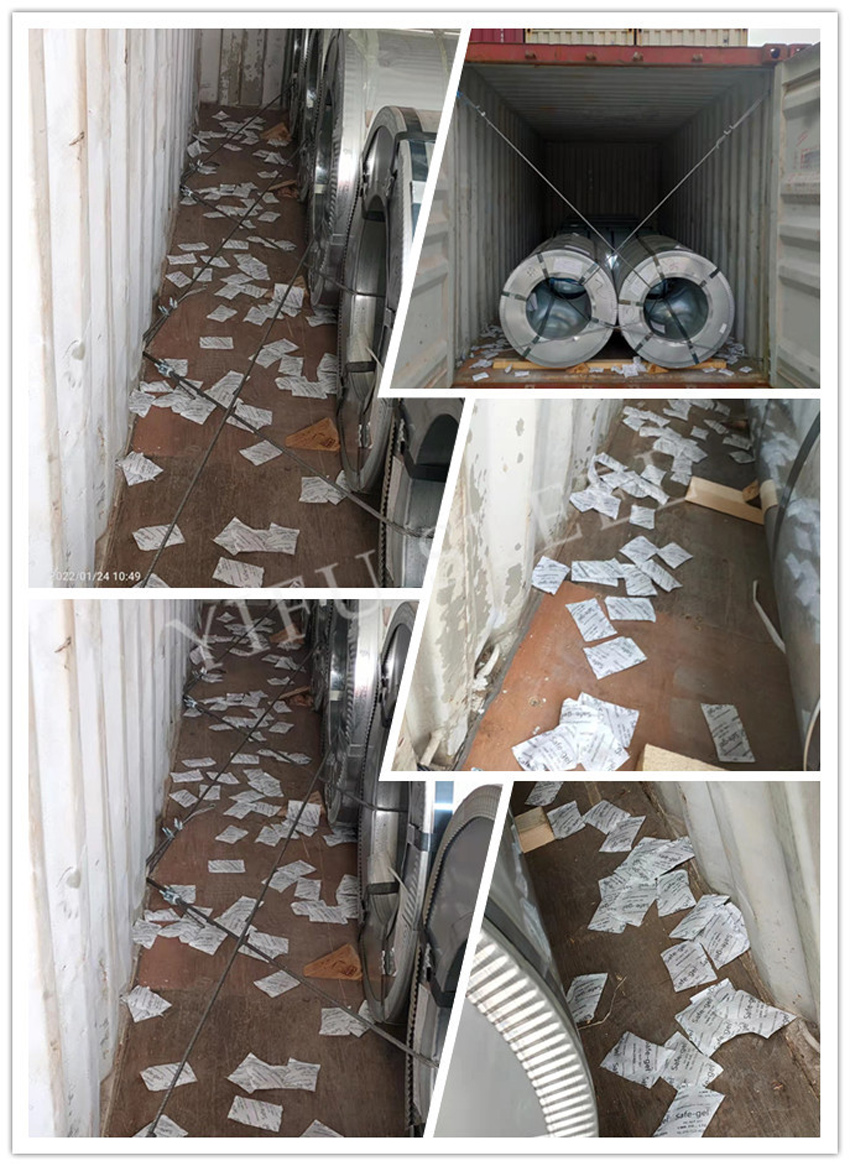 ---
---