Dx51d Color Coating Steel Coil /Ppgi /Ppgl Factory Sale With Good Price
Product Detail
Product Tags
PPGI is also known as: PRE-Painted galvanized steel coil/ color-coated steel coil/ corlor coated galvanized steel coil/PPGI polyester.
PPGL is also known as: PRE-Painted galvalume steel coil/PPGL polyester.
Color coated plate is also called coating plate, color steel plate, it is based on metal coil (cold rolled plate, hot galvanized plate, aluminum plate, high aluminum alloy plate, stainless steel plate, etc.) as the base material, on the surface coating or laminating a variety of organic coating or plastic film. Because it is finished in the metallurgical factory surface coating coil, can be directly processed by users into products, so also known as pre-coated coil.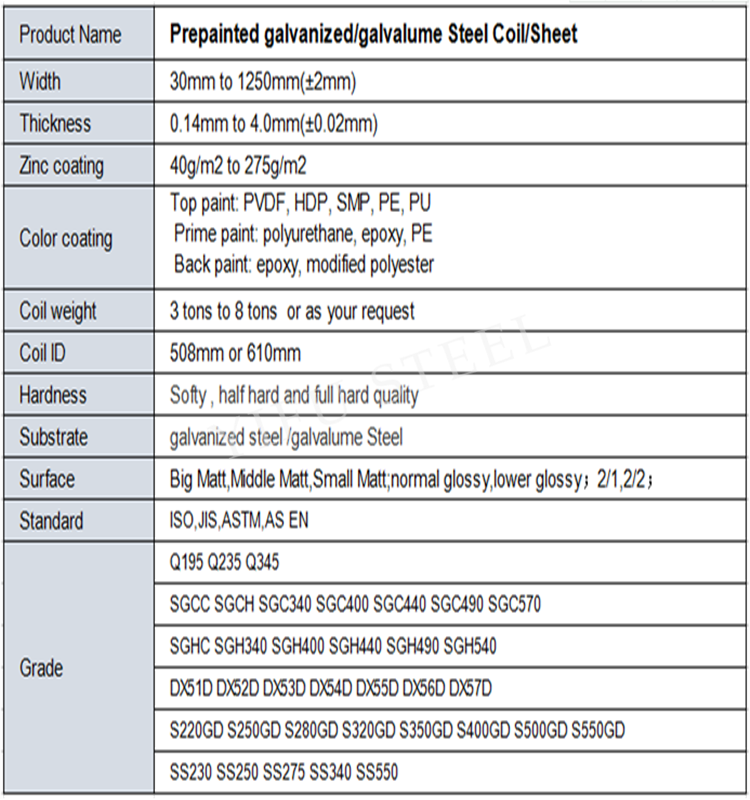 1. Excellent Corrosion Resistance
2. Smooth Surface and Beautiful Appearance
3. Excellent Processing Performance
4. Light in Weight
5. Various Colors and Designs (Wide Applications)
6. Custom Solutions
7. Great Durability (Long Service Life)
Prepainted galvanized steel is a versatile material for many applications, including
1. Construction uses, such as roofing and wall panels of the workshop, warehouse, residential buildings, balcony railings, cold storage, rolling shutter door, door panels, window frames, screens, ceilings, elevators, chimneys, etc.
2. Home appliances, including front and back panels of refrigerators, washing machines, air conditioners, microwave ovens.
3. Furniture, such as side panels of cabinets, wardrobes, tables, beds, lockers, bookshelves, etc.
4. Automobile uses, like interior decoration panels of car and trains, partition panels, containers, isolation bars, ship compartments, and more.
5. Other uses, for example, whiteboards, billboards, clocks, photographic equipment, etc.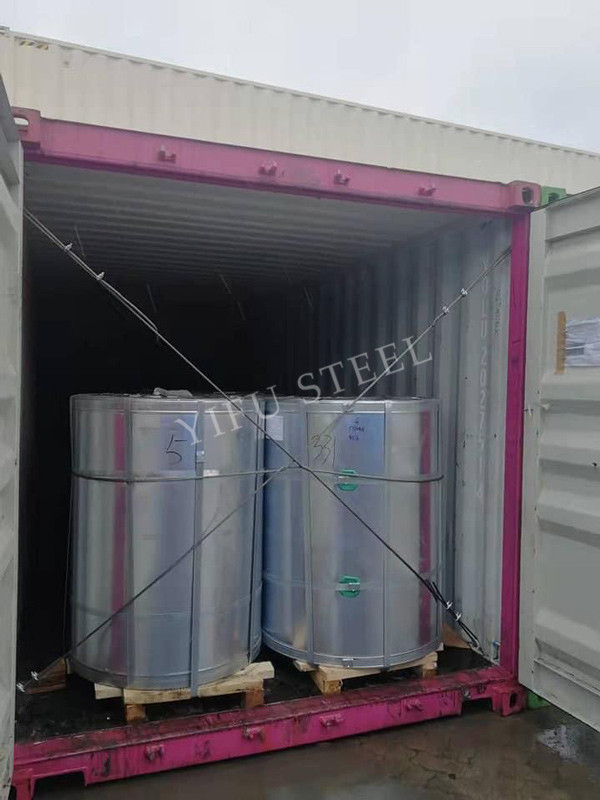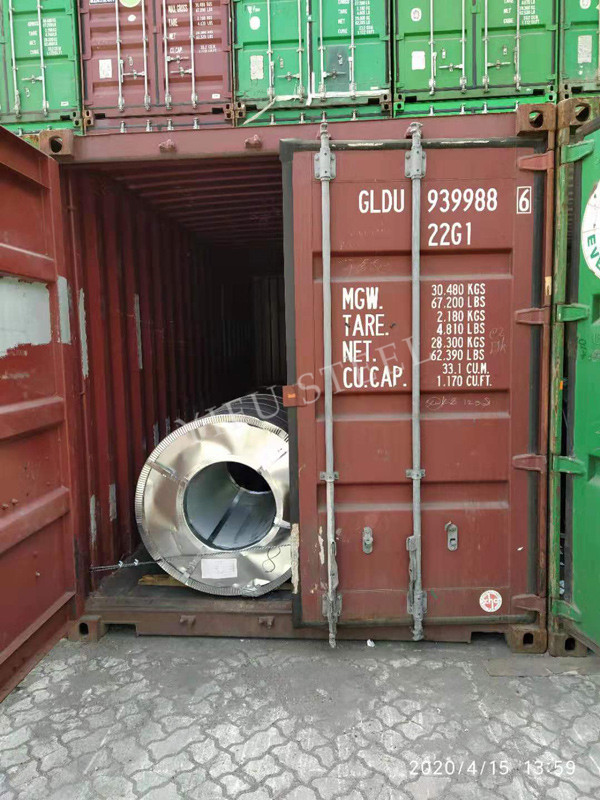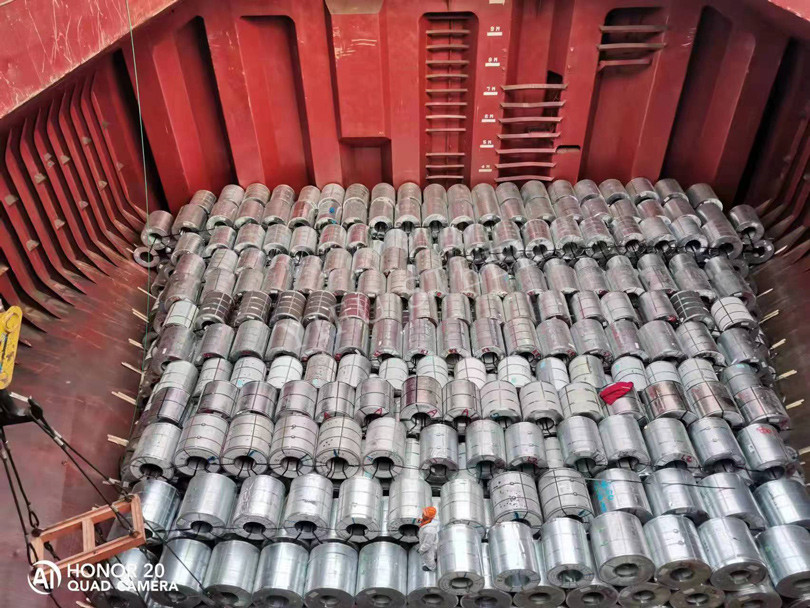 Water proof paper is inner packing, galvanized steel or coated steel sheet is outer packing , side guard plate,then wrapped by seven steel belt, or according to customer's requirement.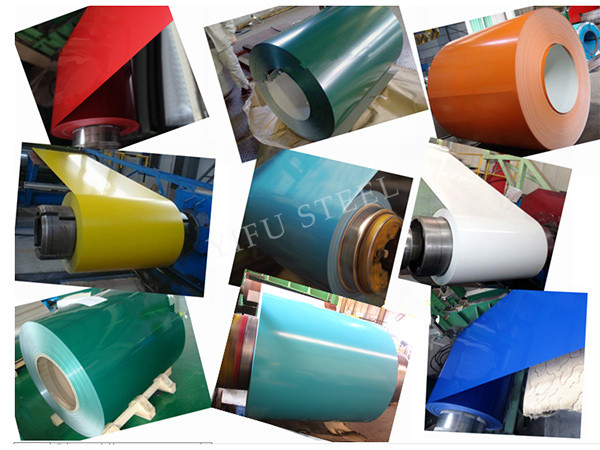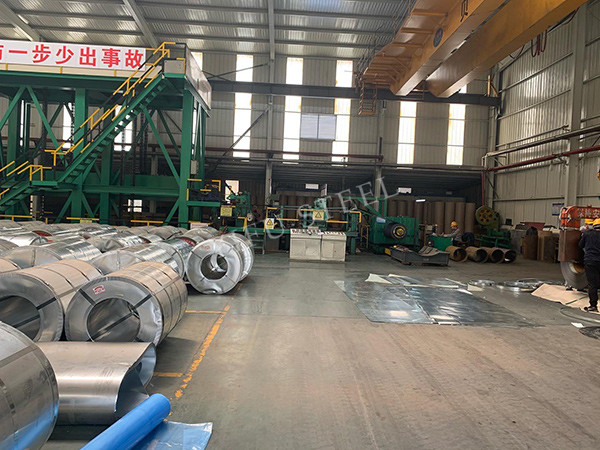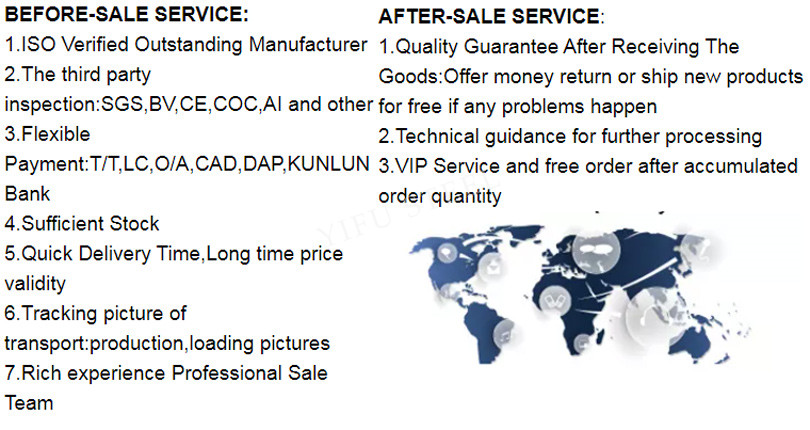 ---
---