PPGI ZINC/PPGI PPGL China Manufacturer Glossy Pe Cheap Price
Product Detail
Product Tags
Color coated plate is also called coating plate, color steel plate, it is based on metal coil (cold rolled plate, hot galvanized plate, aluminum plate, high aluminum alloy plate, stainless steel plate, etc.) as the base material, on the surface coating or laminating a variety of organic coating or plastic film. Because it is finished in the metallurgical factory surface coating coil, can be directly processed by users into products, so also known as pre-coated coil.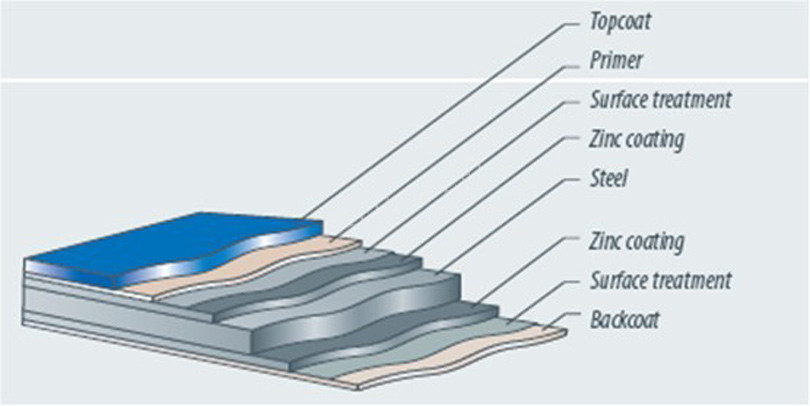 Payoff reels----Pre-cleaning ----Entry Accumulator---- degreasing----Chemical coating----Refined coating----primer coating Oven and Refined coating Oven----Exit Acumulator----Quality Controlling----Cutting and Slitting -----Coiling.
which is a large PPGI PPGL steel enterprise integrating production, processing and sales . Have first-class production equipment and modern management system.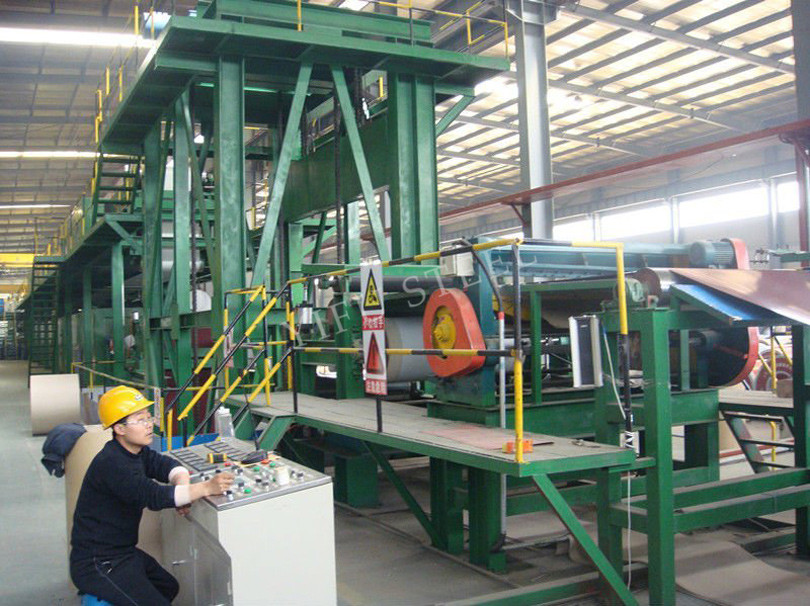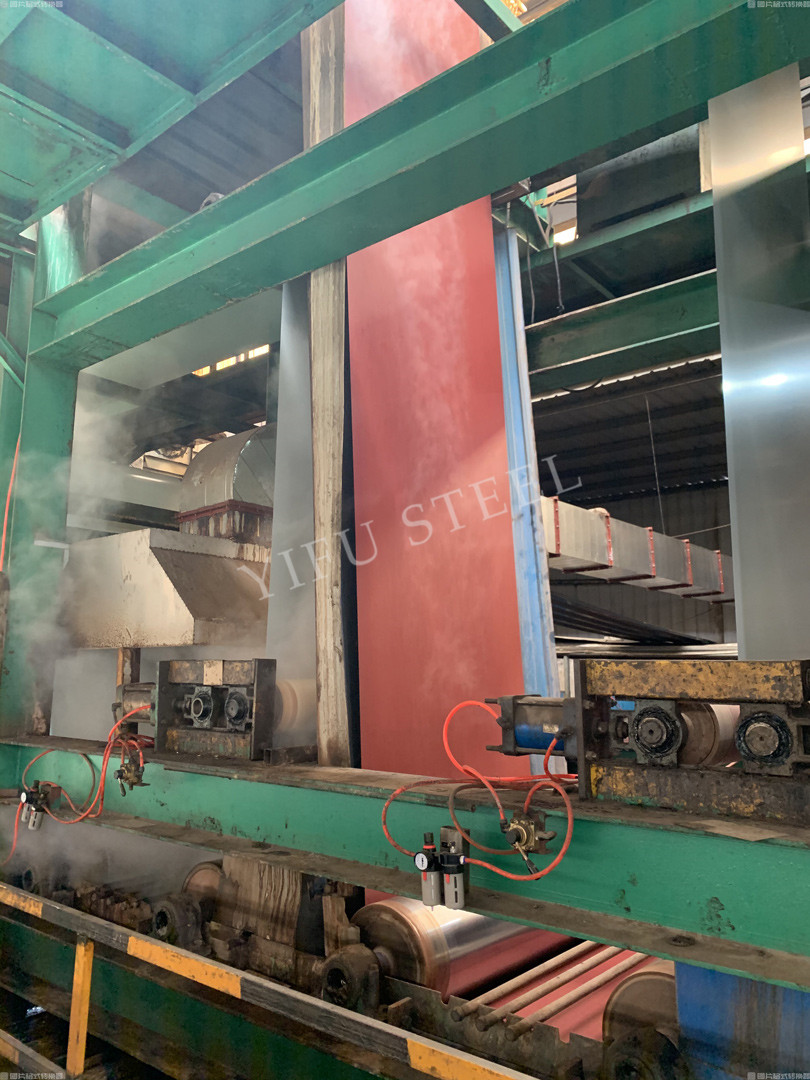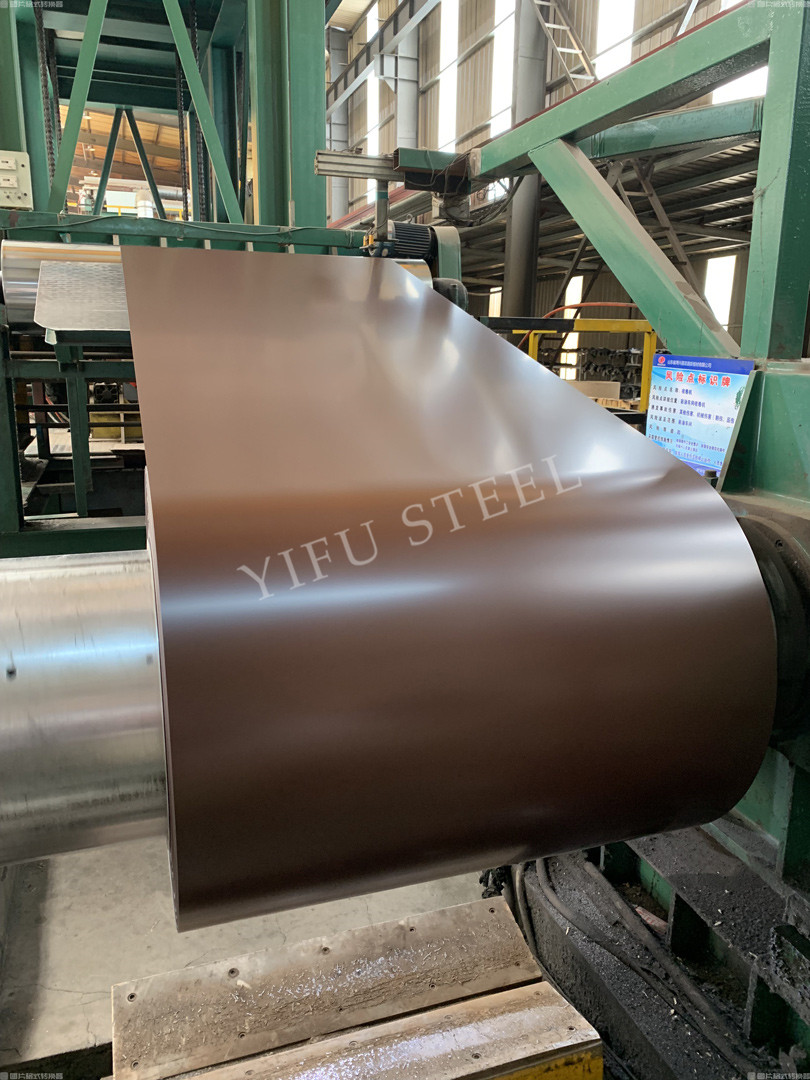 What is the difference between SGCC material and CGCC material?
Color coated plate is CGCC, SGCC is galvanized plate.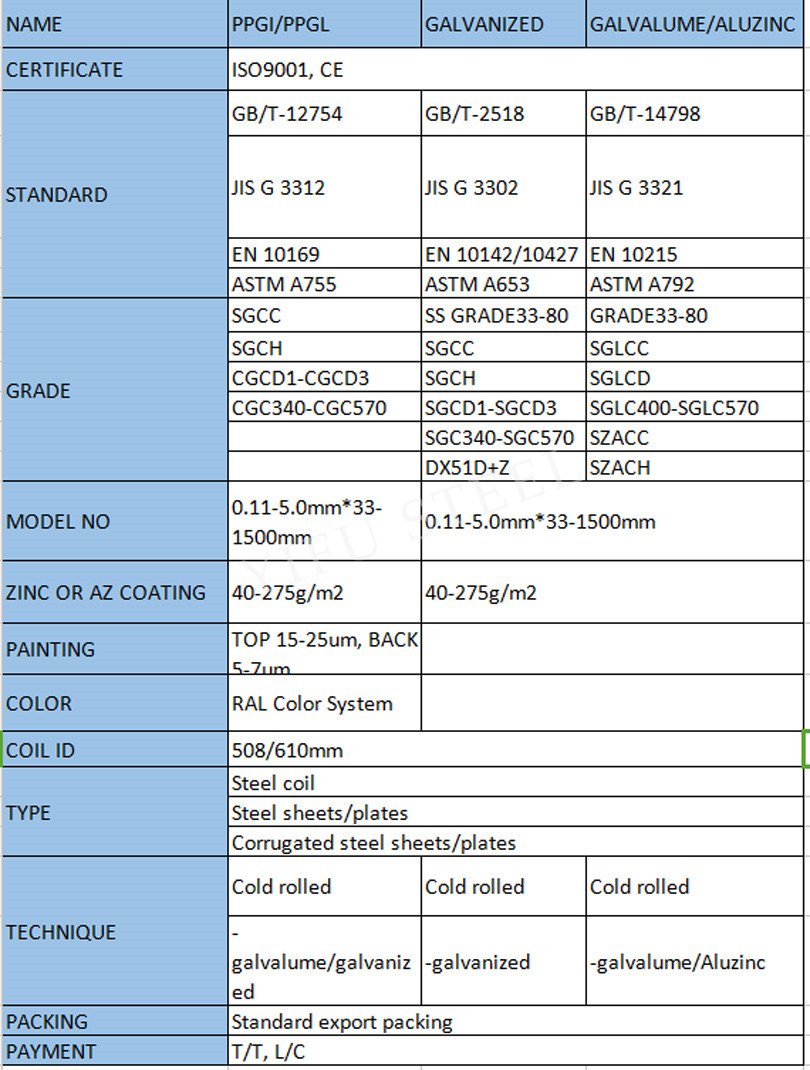 What is the difference between galvanized and aluminized color coated coil?
Galvanized color coated coil plate is a new type of material produced in recent years with the application of domestic high-end technology, commonly referred to as CCLI. It is made of aluminized zinc steel plate (55% aluminum, 43% zinc and 1.6% silicon respectively) as the substrate, and then after surface degreasing, phosphating, complex salt treatment, and then coated with a layer of organic coating by baking products. The corrosion resistance of aluminized zinc steel plate is superior to galvanized steel plate, generally: 5%NaCL 35℃, 1000Hrs, good Field and Scribe No Blister below 2mm. Therefore, aluminum plating zinc painted coil plate rolled plate and galvanized belt on the function have essential difference.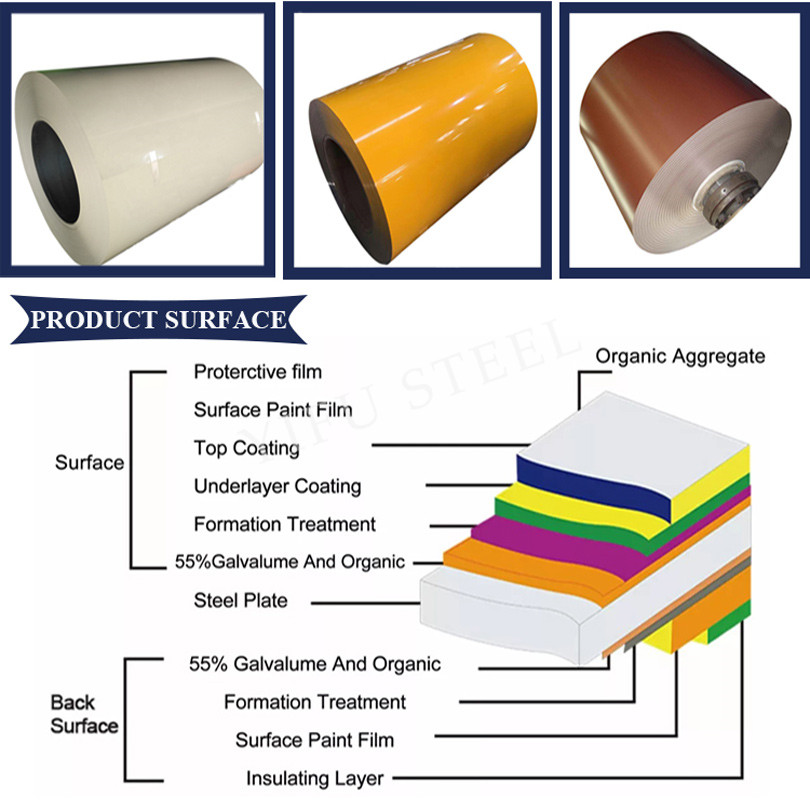 Above all, aluminum plating zinc painted coil plate rolled plate has better than galvanized belt corrosion, corrosion effect, long service life is also, very suitable for as a material of construction under the bad environment and facilities. The development prospect of aluminum-zinc coated coil plate in China market is also more optimistic, and it will gradually enter more fields and get better application.
OEM/ODM PPGI Coils:
Export Standard Packing: plastic film+water proof paper+steel plate+packing steel strip.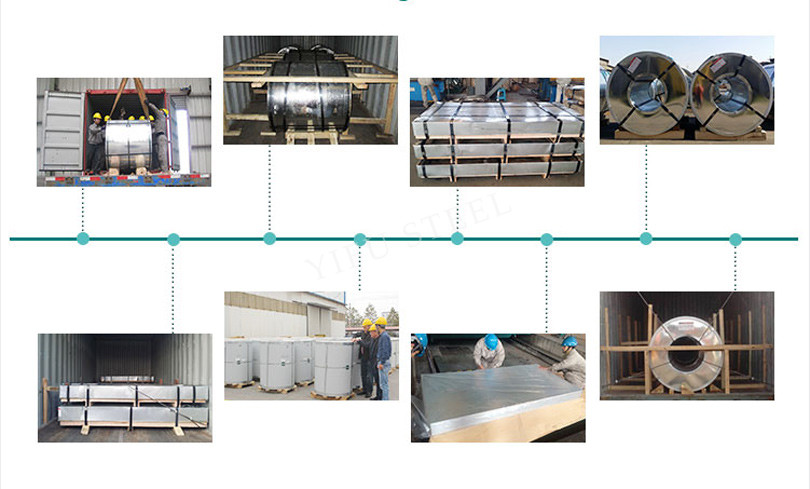 ---
---