China factory galvanized steel coil zn40-100g gi steel coil
Product Detail
Product Tags
Hot-dip galvanizing is the process of applying a protective zinc coating to steel sheet or iron sheet, to prevent rusting.
Excellent anti-corrosion, paintability, and processability due to the self-sacrificing characterisiticof zinc.
Hot Dipped Galvanized Steel Sheet's specifications is thickness(0.1-4mm), width(600–3000mm). It is used for producing garage door,
roofing tile, work shop
construction, safety fence. Galvanised steel sheet's properties make it tough enough for most exterior projects.
According the surface for galvanized steel sheet, there are big spangle,mini spangle and zero spangle.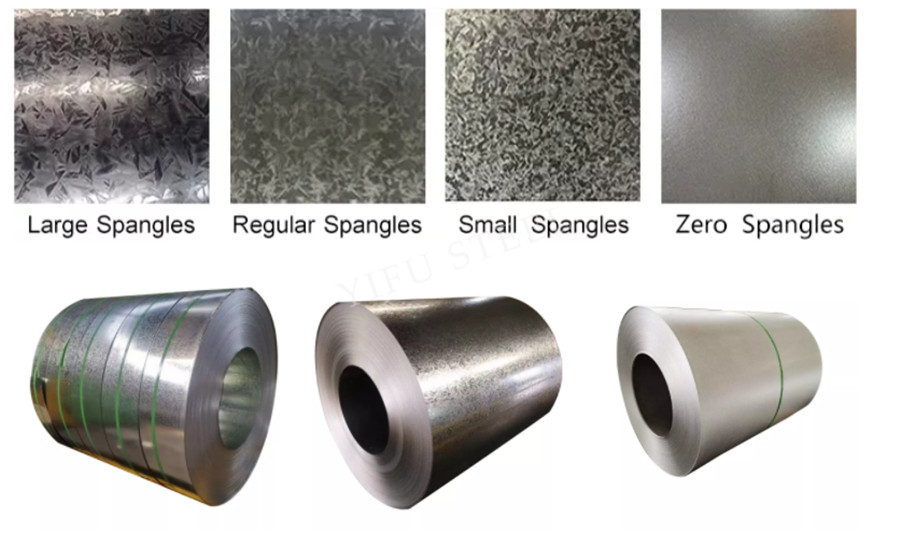 Offer different modes of transport depending on the customer's destination: rail transport and sea transport. Among them, sea transportation is more common. Load: The requirements of each shipping company are different, according to the requirements of each shipping company, strictly abide by the rules, loading , fixing products. Mark: Make and paste according to customer requirements.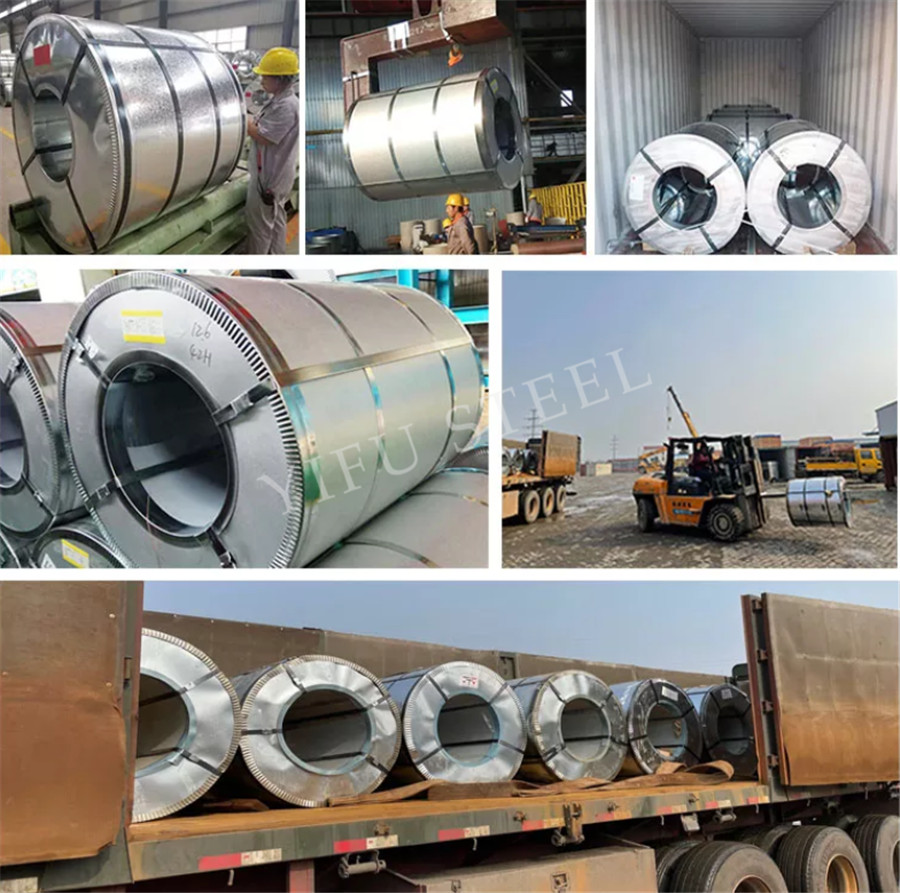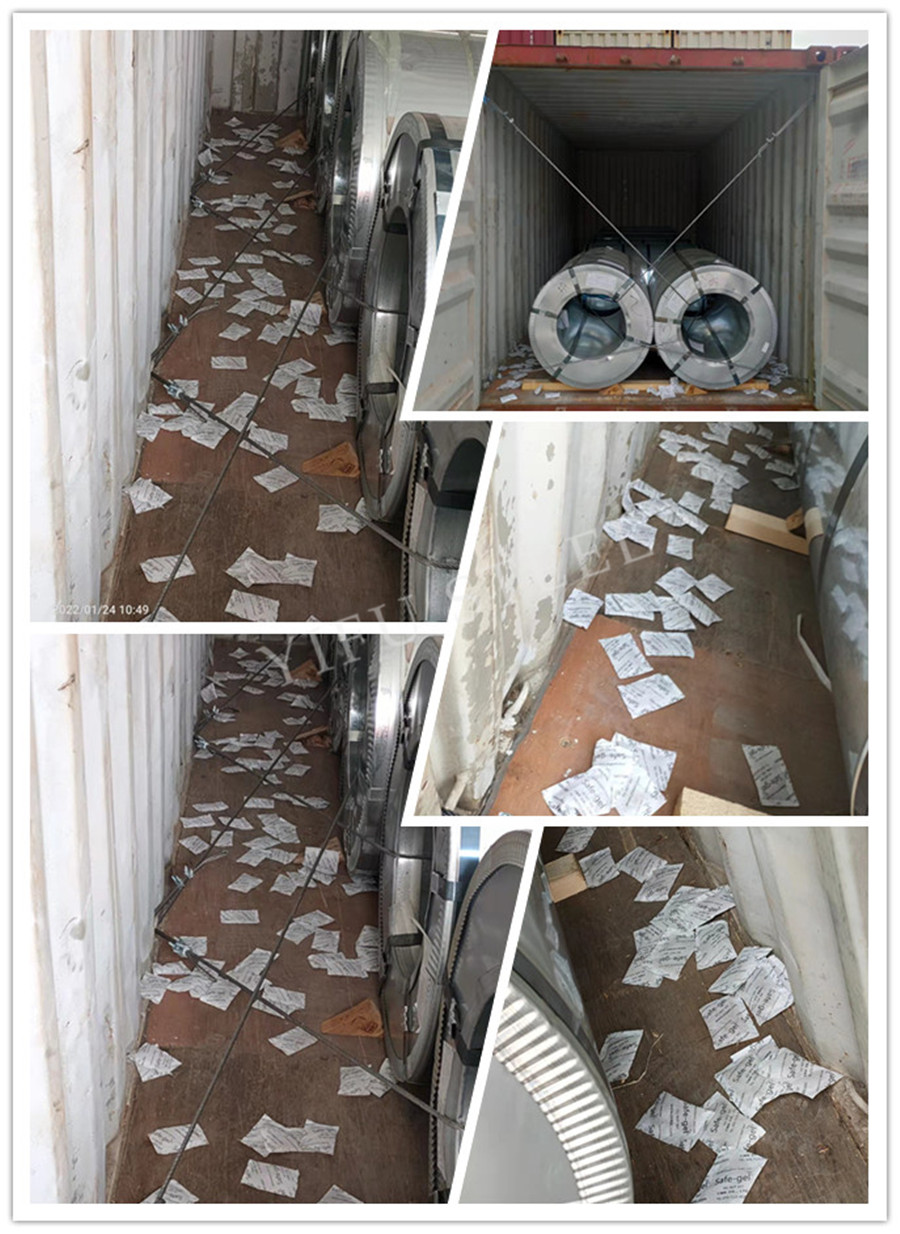 1. Anti corrosive: 13 years in heavy industrial areas,50 years in the ocean,104 years in the suburbs and 30 years in cities.
2. Cheap: The cost of hot-dip galvanizing is lower than that of other coatings.
3. Reliable: The zinc coating is metallurgically bonded to the steel and forms part of the steel surface,so the coating is more durable.
4. Strong toughness: The galvanized layer forms a special metallurgical structure that can withstand mechanical damage during transportation and use.
5. Comprehensive protection: Every part of the plated piece can be galvanized,and is fully protected even in depressions,sharp corners,and hidden places.
6. Save time and energy: Galvanizing process is faster than other coating methods.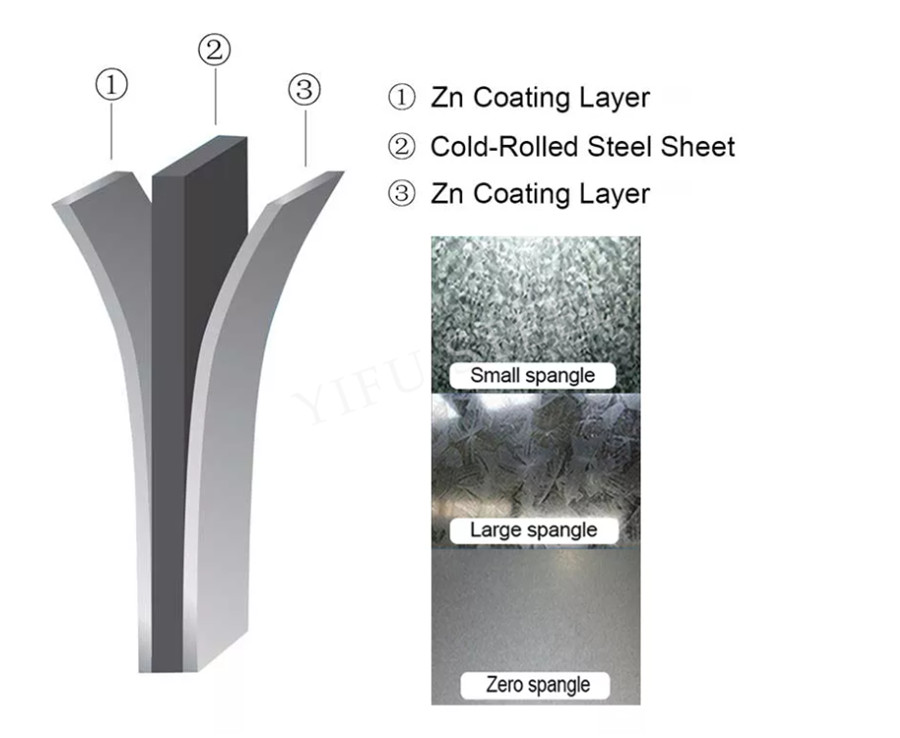 Product Name
China factory galvanized steel coil zn40-100g gi steel coil
Length
1-12m or as required
Width
0.6m-3m or as required
Thickness
0.1mm-300mm or as required
Standard
AISI,ASTM,DIN,JIS,GB,JIS,SUS,EN,etc.
Technique
Cold rolled
Surface Treatment
Clean, blasting and painting according to customer requirement
Thickness tolerance
±0.15mm

Material

Q345、Q345A、Q345B、Q345C、Q345D、Q345E、Q235B、HC340LA、HC380LA、HC420LA、B340LA、B410LA、15CRMO、12Cr1MoV、20CR、40CR、65MN

A709GR50

Coatings
Top Coats :5 micron primer + 20 micron colour Back Coat: 5 micron primer – 7 micron primer
MOQ
1tons.We also can accept sample order.
Shipment time
Within 15-30 workdays after receiving deposit or L/C
Export packing
Waterproof paper, and steel strip packed.

Standard Export Seaworthy Package.Suit for all kinds of transport,or as required
---
---