China factory hot rolled galvanized steel coil /for export
Product Detail
Product Tags
Galvanized steel coil/sheet/palte:
Hot-dip galvanizing is the reaction of molten metal with an iron substrate to produce an alloy layer, thereby combining the substrate and the plating layer. Hot-dip galvanizing is to pickle iron and steel parts first. In order to remove iron oxide on the surface of iron and steel parts, after pickling, it is cleaned in an ammonium chloride or zinc chloride aqueous solution or a mixed solution of ammonium chloride and zinc chloride.And then sent to the hot-dip plating bath. Hot-dip galvanizing has the advantages of uniform coating, strong adhesion and long service life.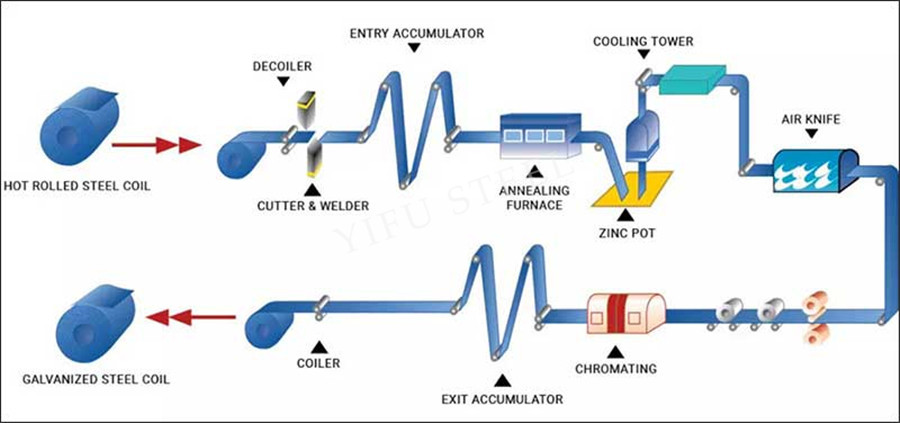 1. Anticorrosive: 13 years in heavy industrial areas,50 years in the ocean,104 years in the suburbs and 30 years in cities.
2. Cheap: The cost of hot-dip galvanizing is lower than that of other coatings.
3. Reliable: The zinc coating is metallurgically bonded to the steel and forms part of the steel surface,so the coating is more durable.
4. Strong toughness: The galvanized layer forms a special metallurgical structure that can withstand mechanical damage during transportation and use.
5. Comprehensive protection: Every part of the plated piece can be galvanized,and is fully protected even in depressions,sharp corners,and hidden places.
6. Save time and energy: Galvanizing process is faster than other coating methods.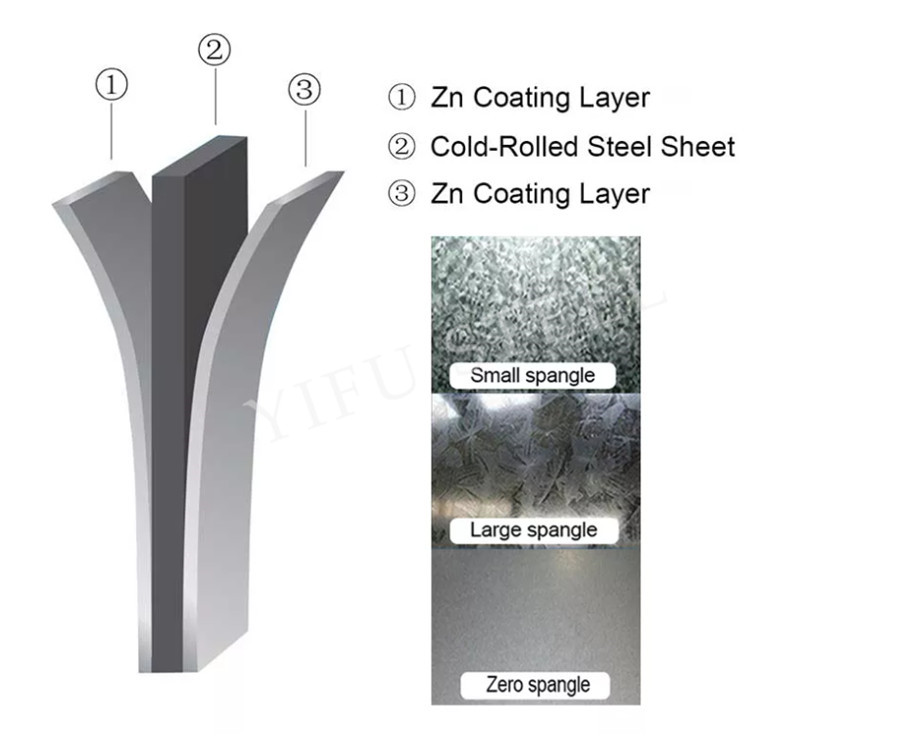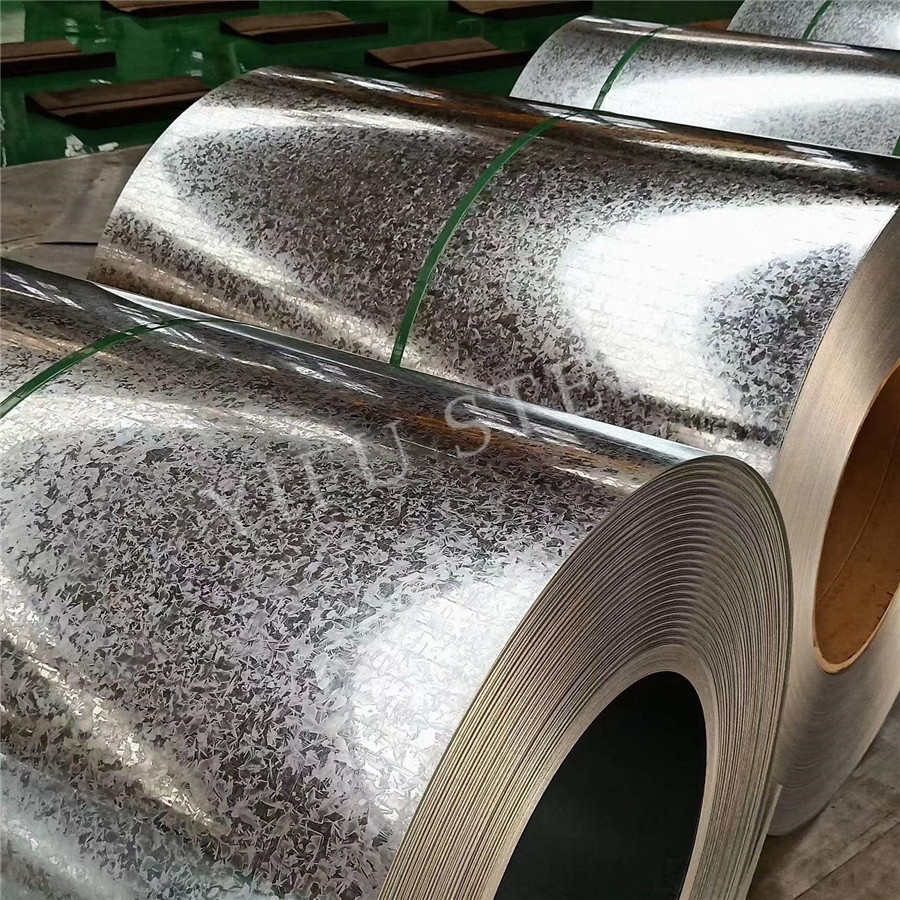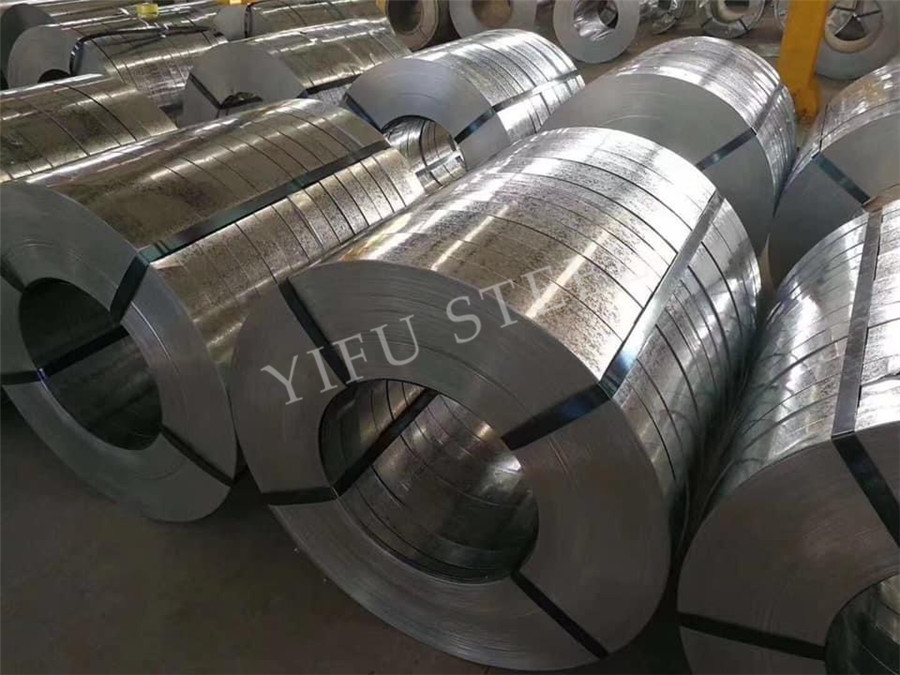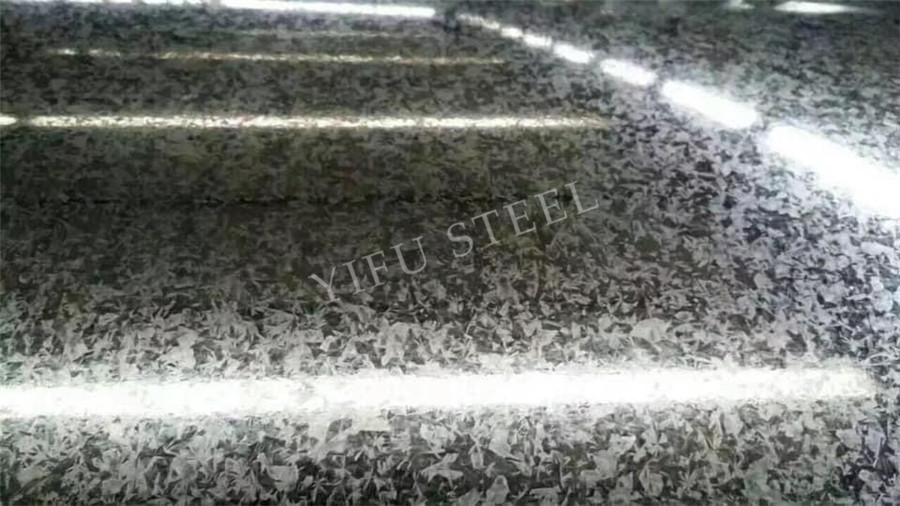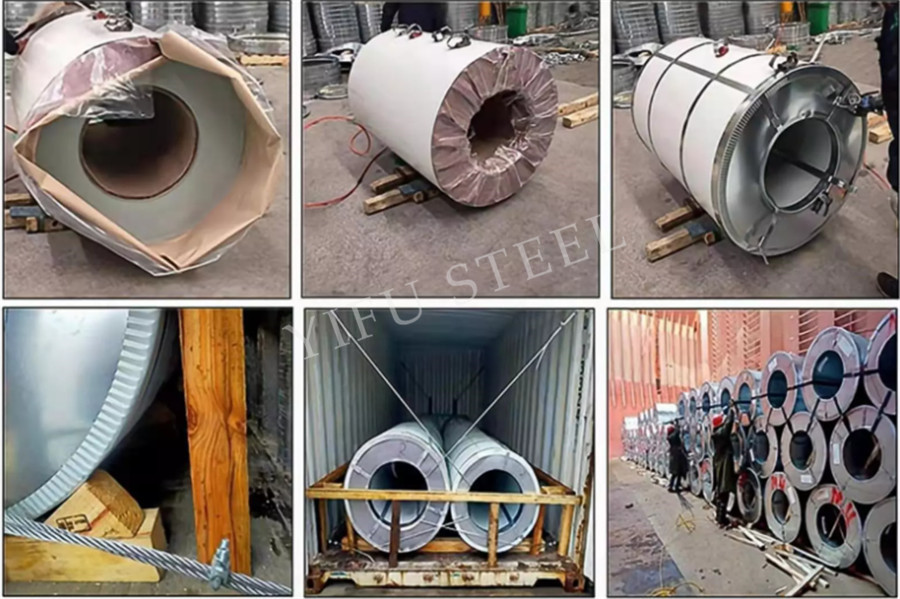 Standard and seaworthy packing :
1.5 eye bands 5 circumferential bands in steel;
2.Galvanized metal fluted rings on inner and outer edges.
3.Galvanized metal&waterproof paper wall protection disk;
4.Galvanized metal&waterproof paper around circumference and bore protection.
To better ensure the safety of your goods, professional, environmentally friendly, convenient and efficient packaging services will be provided.
Delivery time: Within 15 work days after receive deposit.
Packing terms: Standard export seaworthy packing. Such as: bare packing, bundle packing, wooden carton packing or as customer's requirement.
---
Previous:
BIG MATT sheet wrinkle COILS prepainted galvanized steel coil factory EXPORT TO Central Asia
---